LITRG have developed a detailed factsheet for people hiring someone to work for them. This looks at employment status – that is, whether an individual you hire is employed or self-employed for tax purposes.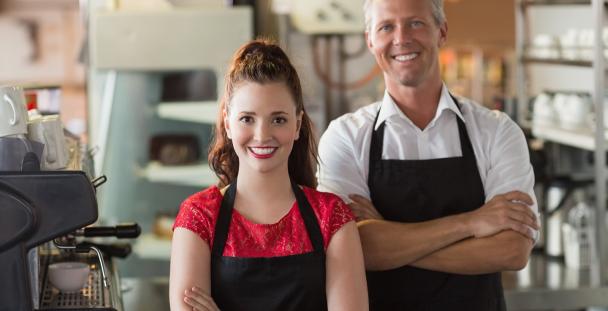 ©shutterstock/wavebreakmedia
If you hire someone to work for you, you have to meet certain responsibilities. First, you must work out the person's 'employment status'. As we explain below, this is important for both tax law and employment law.
What do I need to know when hiring help?
When you take on someone to help you, for tax purposes you need to understand whether the law sees them as your employee or sees them as self-employed.
If they are your employee then you have important responsibilities, one of which is to deduct tax and National Insurance from their pay and send it to HMRC.  If they are self-employed, then you don't need to do this. But treating someone as self-employed when they are, in fact, an employee, can have serious consequences.
For starters, it is important to realise that you cannot choose whether or not the person you take on is employed by you. Their status is instead decided by taking into account all of the facts. For instance, your worker will not automatically be self-employed just because: they have an existing Unique Taxpayer Reference (UTR) and submit Self Assessment tax returns each; their position lacks permanency; or they provide their own small tools.
How can LITRG's factsheet help me on the tax side?
LITRG have developed a factsheet to explain the technical and difficult rules around employment status for tax purposes. Although the factsheet is aimed at disabled people who take on a carer (and so may become an employer), the content is applicable much more widely. It contains information and guidance on a number of areas, including:
Why is it important to know if I'm an employer?
Who decides if my worker is employed or self-employed?
How do I decide if my worker is employed or self-employed?
How do I apply the rules?
What help is available with working out status?
Using HMRC's Check Employment Status for Tax tool
What if I get my worker's status wrong?
What if my worker insists on being self-employed?
Okay, I'm an employer, what do I do now?
What about employment law?
LITRG's factsheet above looks at employment status from a tax perspective. It does notcover it from an employment law perspective.
Employment law status is different from tax law status. Tax law only recognises two types of status – employed and self-employed. For employment law, there are three potential statuses to consider – employee, worker (see below) and self-employed.
Usually a person who is employed or self-employed for tax law will be employed or self-employed for employment law, but not always. There is also 'worker' status to consider.
What is a worker, in employment law terms?
A worker is basically someone provides work or a service as part of someone else's business. For example, an electrician working for a building contractor could be a worker for employment law purposes even if they are self-employed for tax law purposes.
A worker generally must carry out the work personally, rather than being able to send someone in his or her place. Their work arrangements tend to be midway between self-employment and employment in that they do not have the 'master/servant' relationship that an employee has with their engager (the person or company taking them on); but neither are they entirely their own bosses, deciding how much to charge for their work, how much holiday to give themselves, and so on.
This is why workers have a minimum set of employment rights to help protect them, including the right to be paid the minimum wage, to a workplace pension and to annual leave. They have fewer rights than employees, but they have more rights than the self-employed, who tend to have very few legal protections.
How do I work out status for employment law purposes?
When taking someone on, it is your responsibility to determine the status of your worker for employment law.
Like for tax employment status, there is no single test to determine whether a person is an employee, worker or self-employed. All the relevant factors need to be considered.
Some information on deciding employment law status can be found on GOV.UK. ACAS can also be contacted for free support and advice on employment law issues.
https://www.litrg.org.uk/latest-news/news/190206-are-you-hiring-someone-litrg%E2%80%99s-factsheet-can-help-you-understand-your-tax